TEXT 1-833-217-3526
CALL 1-800-32-8881
CHAT (bottom right of screen)
Phone & Chat hours - Monday-Friday 8 am - 4:30 pm CST
*By signing up via text, you agree to receive recurring automated promotional and personalized marketing text messages (e.g. cart reminders) from Bissinger's at the cell number used when signing up. Consent is not a condition of any purchase. Reply HELP for help and STOP to cancel. Msg frequency varies. Msg & data rates may apply. View Terms' & Privacy .
Karl Bissinger Collection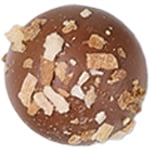 Coconut Caramel Truffle
Dark Mediteranean Sea Salt Caramel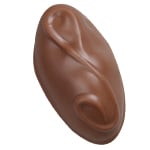 Milk Strawberry French Creme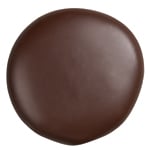 Dark Creme Mints (2)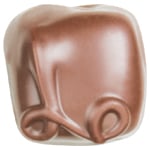 Lemon French Creme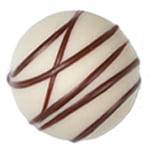 White Chocolate Truffle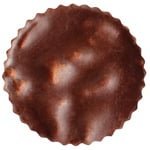 Dark Cranberry Pecan Cup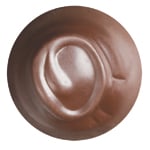 Cherry Cordial Au Chocolat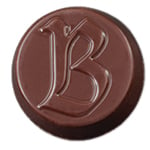 60% Dark Chocolate B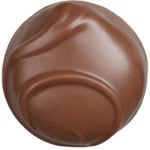 Swiss Pecan French Cremes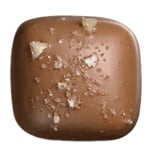 Milk Chardonnay Salt Caramel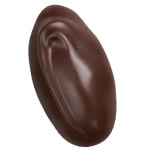 Milk & Dark Raspberry French Cremes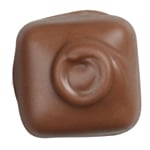 Milk Orange French Creme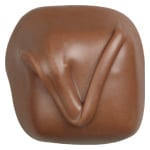 Milk & Dark Versailles Vanilla Caramels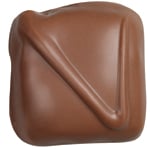 Milk Bear Claw Royale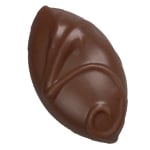 Dark French Vanilla Creme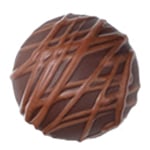 Dark Chocolate Double Chocolate Truffle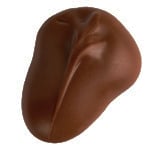 Maple Pecan French Cremes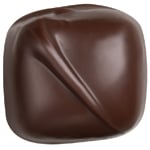 Double Chocolate Caramels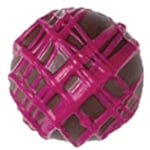 Dark Raspberry Truffle
KARL BISSINGER 100 PIECE:
INGREDIENTS: Dark Chocolate (Unsweetened Chocolate, Sugar, Cocoa Butter, Soy Lecithin (an emulsifier), Vanilla), Milk Chocolate (Sugar, Whole Milk Powder, Cocoa Butter, Unsweetened Chocolate, Soy Lecithin (an emulsifier), Vanilla), Cane Sugar, Rice Syrup, Milk, Heavy Cream, Pecans, Butter, Cherry Cordials (Sugar, Cherries [Glucose-Fructose Syrup, Calcium Chloride, and/or Calcium Carbonate (a firming agent), Cocoa Butter, Corn Syrup, Chocolate Liquor (process with alkali), High Fructose Corn Syrup, Contain 0.5% or less of the following: Soy Lecithin (an amulsifer), Invert Syrup, Natural and Artificial Flavor, Citric Acid, Potassium Sorbate, Sodium Benzoate and Sulphur Dioxide (preservative), Red #40], White Chocolate (Sugar, Cocoa Butter, Whole Milk, Non-Fat Milk, Soy Lecithin - an emulsifier, Natural Vanilla Flavor), Cranberries, Strawberry Juice, Strawberries, Invert Sugar, Soy Lecithin (an emulsifier), Peppermint Oil, Dried Egg White, Raspberry Seeds, Coconut Cream, Toasted Coconut, Maple Syrup, Color (from Fruit and Vegetable Juice), Sea Salt, Smoke Salt.
ALLERGY INFORMATION: CONTAINS: Milk, Soy, Eggs, Tree Nuts (Pecans, Coconut)
Products have been manufactured on equipment the processes Peanuts, Tree Nuts, Wheat, Egg, Soy, Milk
KARL BISSINGER 50 PIECE:
Dark Chocolate (Unsweetened Chocolate, Sugar, Cocoa Butter, Soy Lecithin (an emulsifier), Vanilla), Milk Chocolate (Sugar, Whole Milk Powder, Cocoa Butter, Unsweetened Chocolate, Soy Lecithin (an emulsifier), Vanilla), Cane Sugar, Rice Syrup, Milk, Heavy Cream, Pecans, Butter, Cherry Cordials (Sugar, Cherries [Glucose-Fructose Syrup, Calcium Chloride, and/or Calcium Carbonate (a firming agent), Cocoa Butter, Corn Syrup, Chocolate Liquor (process with alkali), High Fructose Corn Syrup, Contain 0.5% or less of the following: Soy Lecithin (an amulsifer), Invert Syrup, Natural and Artificial Flavor, Citric Acid, Potassium Sorbate, Sodium Benzoate and Sulphur Dioxide (preservative), Red #40], White Chocolate (Sugar, Cocoa Butter, Whole Milk, Non-Fat Milk, Soy Lecithin - an emulsifier, Natural Vanilla Flavor), Cranberries, Strawberry Juice, Strawberries, Invert Sugar, Raspberry Juice, Natural Flavor, Vanilla, Salt, Orange Oil, Lemon Oil, Citric Acid, Invertase, Soy Lecithin (an emulsifier), Peppermint Oil, Dried Egg White, Raspberry Seeds, Coconut Cream, Toasted Coconut, Maple Syrup, Color (from Fruit and Vegetable Juice), Sea Salt, Smoked Salt
ALLERGY INFORMATION: CONTAINS: Milk, Soy, Eggs, Tree Nuts (Pecans, Coconut),
Products have been manufactured on equipment the processes Peanuts, Tree Nuts, Wheat, Egg, Soy, Milk
KARL BISSINGER DARK 25 PIECE:
Dark Chocolate (Unsweetened Chocolate, Sugar, Cocoa Butter, Milkfat, Soy Lecithin (an emulsifier), Vanilla), Cherry Cordials (Sugar, Cherries [Glucose-Fructose Syrup, Calcium Chloride, and/or Calcium Carbonate (a firming agent), Cocoa Butter, Corn Syrup, Chocolate Liquor (process with alkali), High Fructose Corn Syrup, Contain 0.5% or less of the following: Soy Lecithin (an amulsifer), Invert Syrup, Natural and Artificial Flavor, Citric Acid, Potassium Sorbate, Sodium Benzoate and Sulphur Dioxide (preservative), Red #40], Milk, Heavy Cream, Pecans, Butter, Cranberries, Invert Sugar, Raspberry Juice, Raspberry Flavor, Vanilla, Strawberry Pulp, Modified Starch, Salt, Natural Flavor, Orange Oil, Maple Syrup, Citric Acid, Invertase, Peppermint Oil, Lemon Zest Oil, Dried Egg White, Raspberry Seeds, Sea Salt, Fruit and Vegetable Juice (for color)
ALLERGY INFORMATION: CONTAINS: Milk, Soy, Eggs, Tree Nuts (Pecans)
Products have been manufactured on equipment the processes Peanuts, Tree Nuts, Wheat, Egg, Soy, Milk
KARL BISSINGER 25 PIECE:
Dark Chocolate (Unsweetened Chocolate, Sugar, Cocoa Butter, Soy Lecithin (an emulsifier), Vanilla), Milk Chocolate (Sugar, Whole Milk Powder, Cocoa Butter, Unsweetened Chocolate, Soy Lecithin (an emulsifier), Vanilla), Cane Sugar, Rice Syrup and/or Corn Syrup, Milk, Heavy Cream, Pecans, Butter, Cherry Cordials (Sugar, Cherries [Glucose-Fructose Syrup, Calcium Chloride, and/or Calcium Carbonate (a firming agent), Cocoa Butter, Corn Syrup, Chocolate Liquor (process with alkali), High Fructose Corn Syrup, Contain 0.5% or less of the following: Soy Lecithin (an amulsifer), Invert Syrup, Natural and Artificial Flavor, Citric Acid, Potassium Sorbate, Sodium Benzoate and Sulphur Dioxide (preservative), Red #40], White Chocolate (Sugar, Cocoa Butter, Whole Milk, Non-Fat Milk, Soy Lecithin - an emulsifier, Natural Vanilla Flavor), Cranberries, Strawberry Juice, Strawberries, Invert Sugar, Raspberry Juice, Natural Flavor, Vanilla, Salt, Orange Oil, Lemon Oil, Citric Acid, Invertase, Soy Lecithin (an emulsifier), Peppermint Oil, Dried Egg White, Raspberry Seeds, Coconut Cream, Toasted Coconut, Maple Syrup, Color (from Fruit and Vegetable Juice), Sea Salt, Smoked Salt
ALLERGY INFORMATION: CONTAINS: Milk, Soy, Eggs, Tree Nuts (Pecans, Coconut),
Products have been manufactured on equipment the processes Peanuts, Tree Nuts, Wheat, Egg, Soy, Milk
KARL BISSINGER 14 PIECE:
Dark Chocolate (Unsweetened Chocolate, Sugar, Cocoa Butter, Soy Lecithin (an emulsifier), Vanilla), Milk Chocolate (Sugar, Whole Milk Powder, Cocoa Butter, Unsweetened Chocolate, Soy Lecithin (an emulsifier), Vanilla), Sugar, Rice Syrup, Molasses Chips (Sugar, Corn Syrup, Molasses, Salt), Cream, Pecans, Almonds, Milk, Butter, Invert Sugar, Heavy Cream, Inulin, Chocolate Liquor, White Chocolate (Sugar, Cocoa Butter, Whole Milk Powder, Soy Lecithin - an emulsifier, Vanilla), Dried Cream (Cream, Soy Lecithin, Tocopherols and Ascorbyl Palmitate (to help protect flavor), Salt, Strawberry Powder, Natural Flavors, Vanilla, Lemon Powder, Raspberry Powder, Cultured Non-Fat Milk Powder, Invertase, Citric Acid, Raspberry Juice, Cream of tartar, Soy Lecithin, Fumaric Acid, Raspberry Seeds, Egg White
ALLERGY INFORMATION: CONTAINS: Milk, Soy, Eggs, Tree Nuts (Pecans, Almonds),
Products have been manufactured on equipment the processes Peanuts, Tree Nuts, Wheat, Egg, Soy, Milk