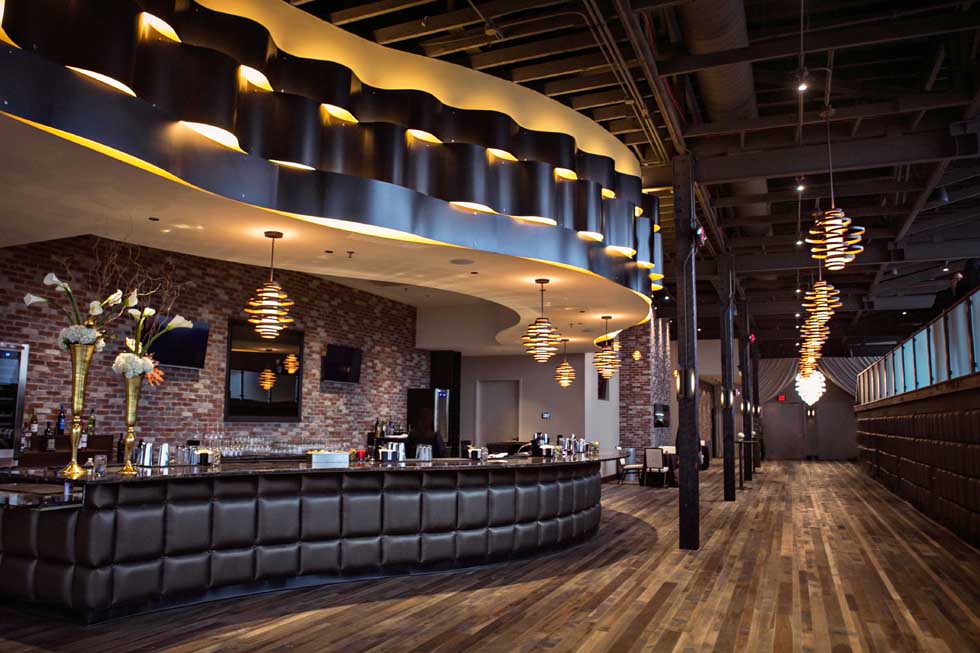 Dining, Entertaining & Special Events
Whether a fun night out with friends, or a large sit down soirée, Bissinger's has the place for you. We have multiple venues to accommodate any size function including birthdays, anniversaries, corporate functions, large weddings and special events.
Bissinger's at Maryland Plaza
An ideal destination for discerning chocolate lovers, our Bissinger's at Maryland Plaza location has something for everyone. Menu features a tempting array of decadent chocolates, delicious desserts and distinctive savories — all pair perfectly with our exceptional collection of premium wines.
As passionate as we are about creating delicious chocolate, we always enjoy a great party. Our monthly festivities include:
Chocolate & Wine Pairings
Chocolate & Spirits Pairings
Chocolate, Charcuterie & Champagne
Choc'toberfest
New Year's Celebration
Let Bissinger's inviting atmosphere, attentive staff and innovative menu selections make your event special. We accommodate 8-100 guests and provide party packages for any occasion.
Upcoming Chocolate, Wine & Spirits Pairing Parties:
April 16th, 6:30 pm - Chocolate & Wine
Explore the art and fun of pairing premium wines and spirits with sumptuous savories, select chocolates and delicious desserts. Our chocolate experts will lead guests through each course for a one-of-a-kind night. Each month highlights new pairings and menu, so grab a friend or two and reserve your seats today. $35/person; 32 Maryland Plaza in the Central West End.
For Event or Private Party Information: Please contact tmills@bissingers.com or 314.367.7750.
---
The Caramel Room at Bissinger's
The Caramel Room at Bissinger's blends equal amounts of chic and sweet at St. Louis' newest luxury venue. Beaming natural light, hardwood floors, an outdoor terrace featuring river and skyline views and chocolate-infused culinary adventures by executive chef Nicholas Miller are all encompassed within a working chocolate factory giving a feeling of intimacy and magic to an event of any size.
Easily accessible from all directions, The Caramel Room at Bissinger's features secured and complimentary self-parking, custom chargers, stunning seating and flat-screen TVs. Already producing the best confections in St. Louis, Bissinger's Handcrafted Chocolatier has accepted the challenge to become absolutely the most unique place for any celebration. Our carefully selected staff is known for their gracious hospitality and creativity that comes with a careful mingling of elegance amid urban authenticity.
SOLD OUT: Bissinger's Bunny Brunch - March 29th 11-1:00 pm
Join us as we celebrate Easter in grand fashion at the first annual Bissinger's Bunny Brunch. Adults and kids of all ages will dine and celebrate in St. Louis's newest luxury event space, The Caramel Room, located on the top floor of Bissinger's historic new Chocolate Factory. Ample bunny-related activities, delicious brunch fare by Executive Chef Nick Miller, and beautiful views of the riverfront and skyline are just the beginning. $40/person For reservations and information, click Bissinger's Bunny Brunch or call 1.800.325.8881. The Caramel Room, 1600 N Broadway, St Louis.
For More Information: Please call 314.615.2480 or email caramelroom@23cityblocks.com.